UTARI Spring 2020 promotional video released
April 10th 2020, National Siblings Day!


UTARI coming to San Francisco and New York
Utari presents a Family Percussion Show
El Cerrito, CA on May 18th 2019

An appearance at Juilliard Summer Percussion Seminar
New York, NY on July 15th 2019
Check out
here
for more info
UTARI in Tokyo VOl.3, tickets are on sale now!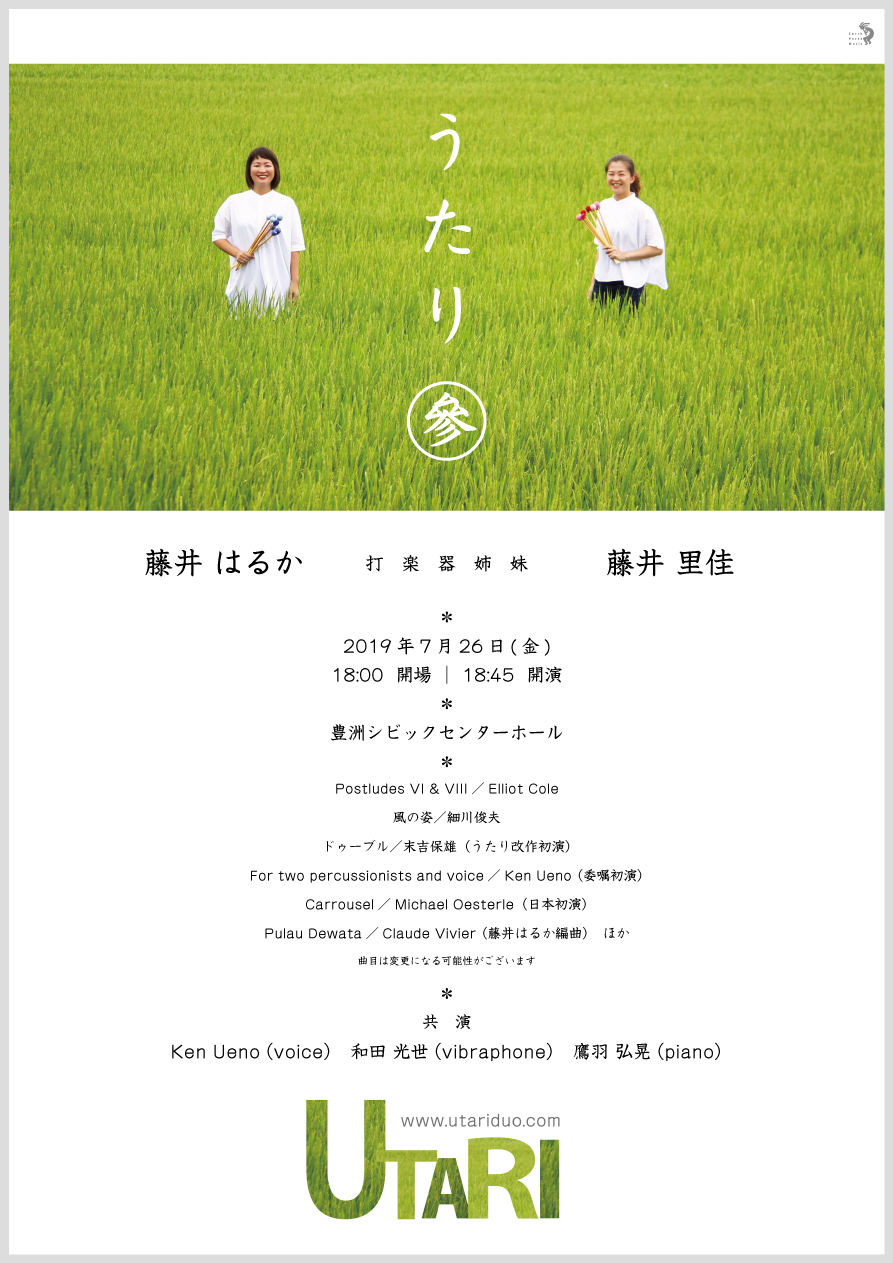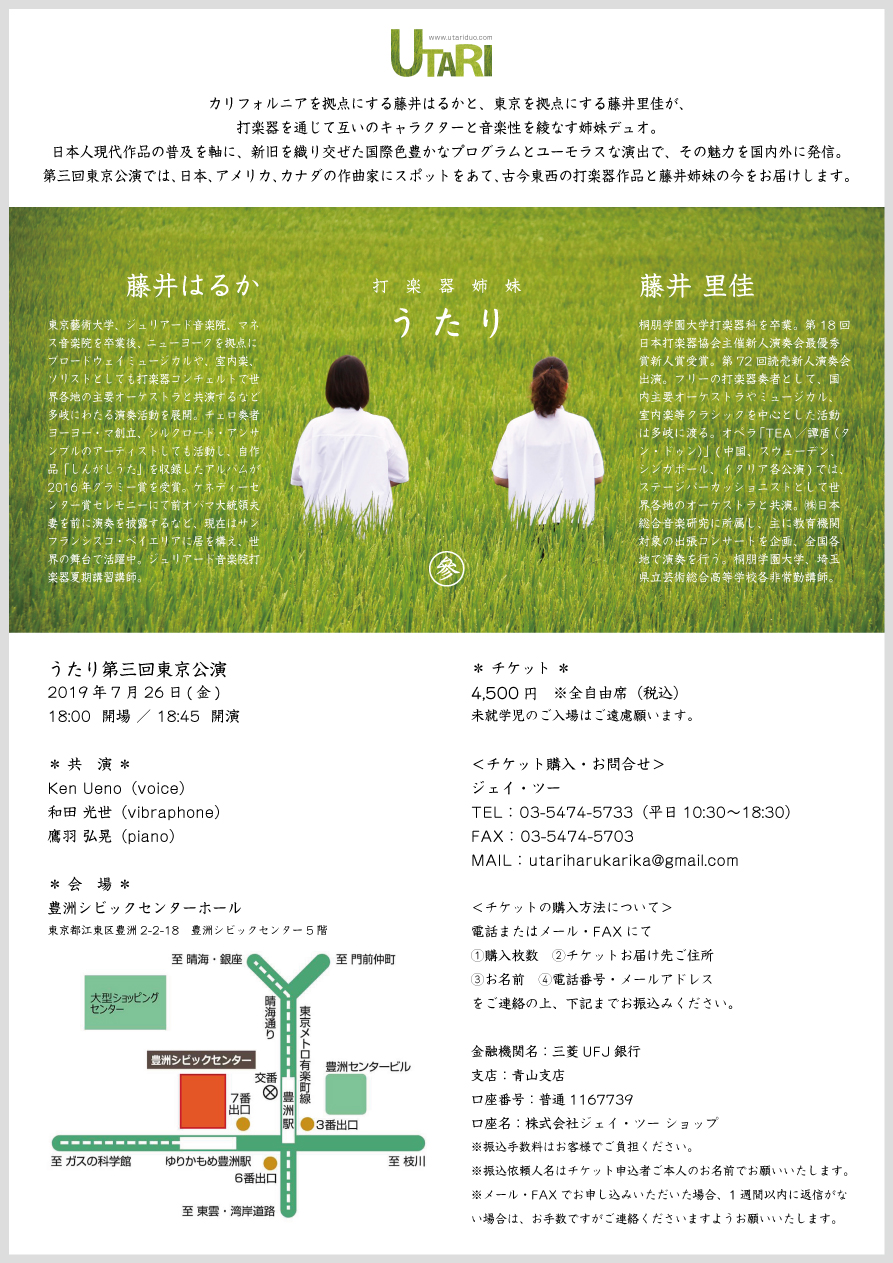 UTARI VOl.2
Utari's second concert in Tokyo, co-hosted by Bunkyo Civic Hall
Tickets are on sale now!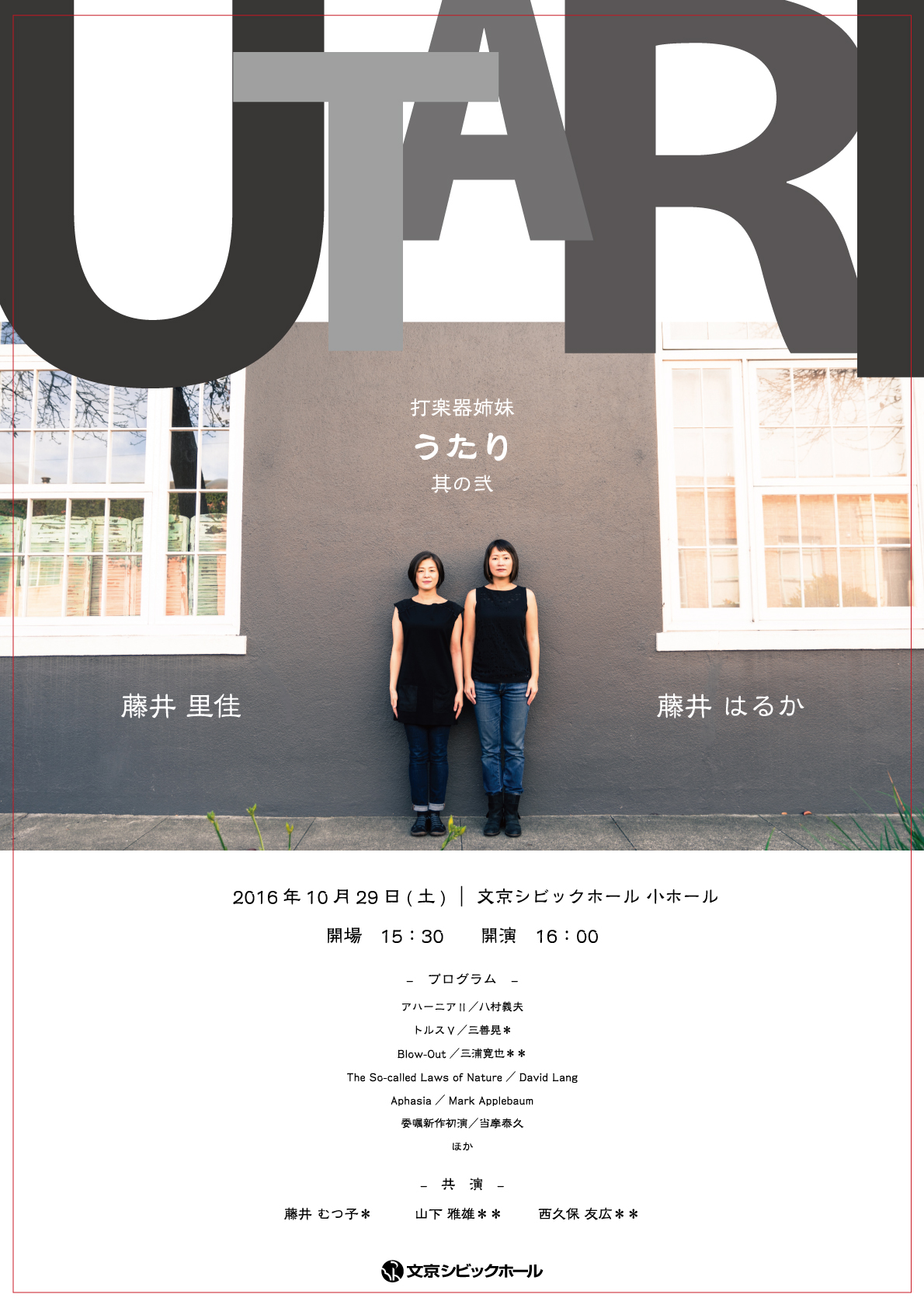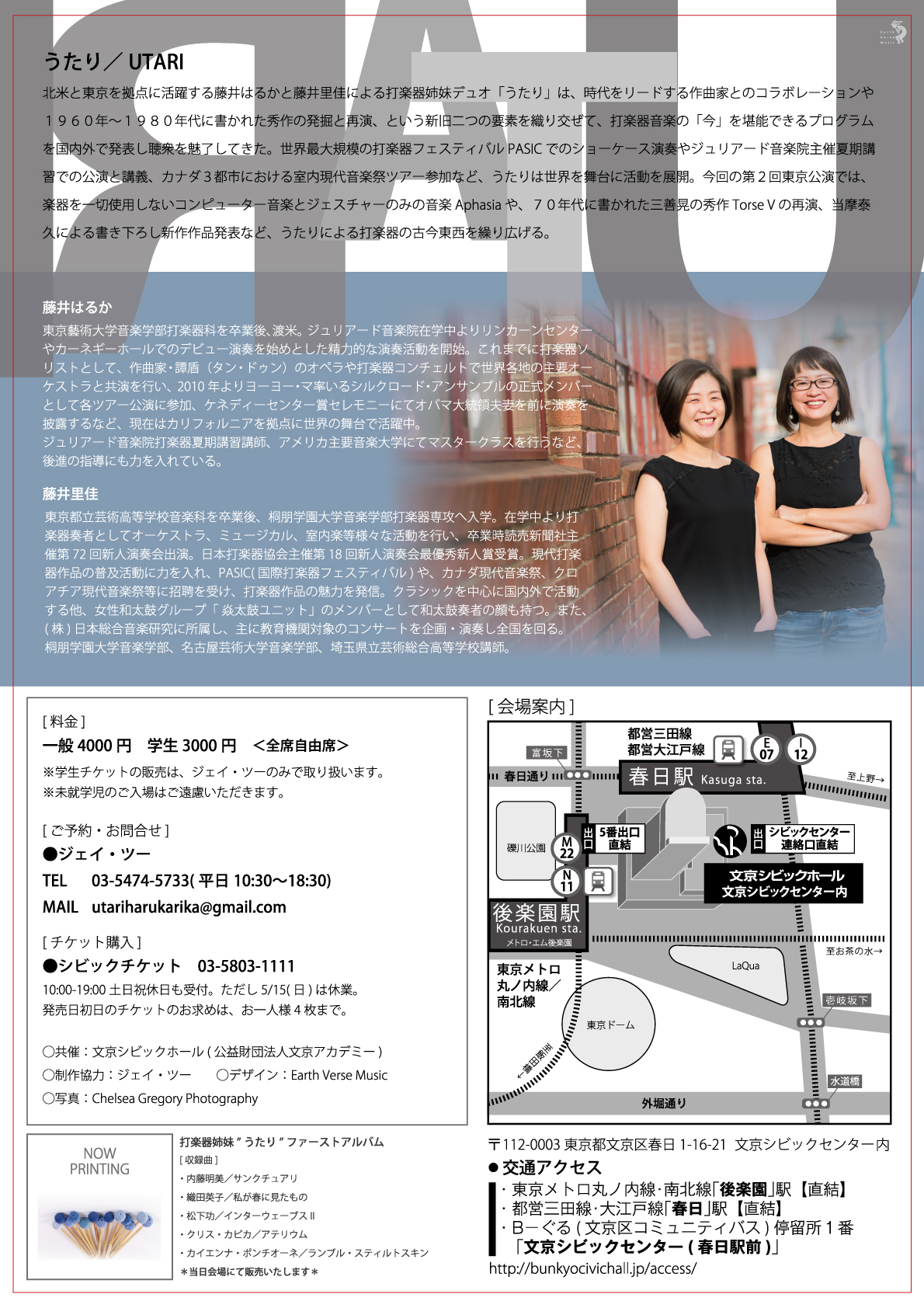 CD recording to be released
UTARI - Fujii sisters first album
UTARI's first album will be released this spring from ALM Records!
The recording will include works by Akemi Naito, Akira Miyoshi, Eiko Orita, Isao Matsushita, Cayenna Ponchione and Chris Kapica. For more information and reservation: utaripercussion@gmail.com
Now on sale
INGREDIENTS - Haruka Fujii
Haruka's first solo album Ingredients is on sale at New Focus Recordings. Please visit www.newfocusrecordings.com for more information.